Shengzhou forever the space will flush the piece Limited liability company to license "the new sampan"
Views: 1 Author: Site Editor Publish Time: 2016-03-02 Origin: Site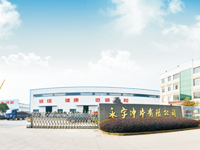 Shengzhou forever the space will flush the piece Limited company will be a specialized production each category of electrical machinery stator, the rotor flushes the piece, the cast-aluminum rotor's enterprise, mainly for electrical machinery and so on war industry, nuclear power, explosion-proof, tower crane, tractor, new energy automobile electrical machinery flushes the piece. The company area 25000 square meters, the floor space 20000 square meters, have the special purpose equipment 200 sets, the robot more than 50 set and the many kinds of intelligent examination special-purpose meter and the manufacture highly effective, ultra highly effective special-purpose, the annealing oxidation, the coating device, the year produce the silcon steel ability 30,000 tons, in 2014 sells amounts to 120,000,000 Yuan, in 2015 sells reaches 150,000,000.
The company client spreads the land, the first ten big clients are the domestic famous brand enterprise, the profession Leading enterprise, like the Jiangxi special electrical machinery, Nanyang guard against explosions, Wolong, the Ningbo East transmission, south the pump industry, the Zhejiang Jinlong, the Ningbo rhyme rise, the Kunming ha electricity and so on, specially Nanyang guards against explosions, the home most high-end technology three big series war industries, the nuclear power, the explosion-proof are produce by this company. The Jiangxi special electrical machinery's new energy automobile electrical machinery flushes the piece, the tower crane electrical machinery flushes the piece, this company output occupies the domestic 40% market, moreover like south pump's industry environmental protection, the slush pump electrical machinery flush the piece, the new user develops unceasingly.
Company's product quality superior, delivers quickly, the price materially beneficial, serves superiorly, obtained the general field client authorization, the business volume grew steady, the emergent industry, the new energy electric automobile foreground was specially good, the Jiangxi special electrical machinery, the Ningbo rhyme rose the order form rise to be quick. The country implements the energy conservation to reduce the platoon, enhances the electrical machinery energy efficiency, the elimination backwardness high energy Y series electrical machinery, enters new IE2, IE3 conserves energy the highly effective electrical machinery time, but emergent industry's highly effective electrical machinery mold this company has developed completely.
At present, the company grasps the home most advanced third-level pressure to shoot, by the second counting's rotor cast-aluminum craft, the military product, the vacuum non-oxygen high annealing, oxidized, the coating processing technology innovation, enhances the benefit through the computer substitution of players, the company has 50 sets robots, has the very strong competitive advantage in the production minimum pressure high efficiency for the leading product specialized factory. The company speeds up reforming to upgrade, through will invest IE2, IE3, YX3 greatly and so on highly effective electrical machinery mold and the robot, the breach flame-proof type ultra highly effective ultra cast copper rotor produces the new technology, the profit, the sales volume the paroxysm will add, the company will welcome the fast development.